a)  What is learner centered instruction (LCI)?
Learning Centered Instruction explores brain-based learning through prior knowledge. On the other hand, the teacher applies the different strategies in your interactive classroom that is all educators must strive to create a community of learners who are ready for the challenges of this global world.
b)  What is the main role of the teacher in LCI?
The main role of the teacher in LCI is help create a constructivist learning environment. One such example is help reduce language barriers and classroom pressures on the affective filter. Nevertheless, we as educators must understand our power to conceptualize and create an ecology in which every student feels safe to share his or her cultural identify without ridicule. In the other words, in our classrooms, there are many children and teenagers who needs new knowledge to face all the opportunities that our society are given them and achieve the goals.
c) Explain the key principles of student centered learning.
There are four principals:
PERSONAL LEARNING: It is a real interaction between teacher and students that agreed to work together to include all children in quality learning.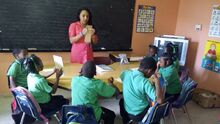 COMPETENCY - BASED: It focus on communication strategies in the curriculum that help bridge the gap between the linguistic knowledge of the language learner and develop the critical thinking that respond to individual needs and encourage learning according to competences.  
LEARNING NEVER STOP:  It is based all contextual and situational teaching that students improve your knowledge all the time.
STUDENT'S OWNERSHIP: Engage the process and use assessment result to provide feedback that supports students' future learning.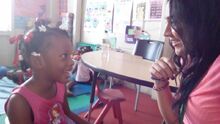 Community content is available under
CC-BY-SA
unless otherwise noted.